Toast Goes Gourmet
The crisp, slightly smokey bread was meant for more than breakfast. As an appetizer, open-faced sandwich or deluxe breakfast vessel toast is versatile and so simply delicious. Grab seasonal vegetables or fruit and perhaps some cheese and get toasted, it is hard to go wrong. Try our favorite gourmet combinations for a fun and flavorful toast experience.
By Annelise McAuliffe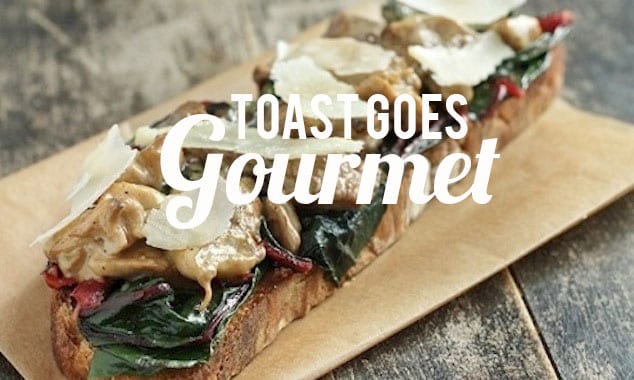 As the cure for stale bread, toasting has a bad rap and has decided to stick to yolk dunking at breakfast. We are here to tell you the crisp, slightly smokey bread was meant for more! As an appetizer, open-faced sandwich or deluxe breakfast vessel toast is versatile and so simply delicious. Grab seasonal vegetables or fruit and perhaps some cheese and get toasted, it is hard to go wrong. So skip the boring toast and skip the trendy toast of NYC for $20 and try our favorite gourmet combinations for a fun, flavorful, and affordable toast experience.
Pea Hummus on Toast
Garlicky, pea hummus with avocado and sprouts is creamy, salty and perfect for a quick lunch. This is a great recipe to enjoy in the spring when peas are fresh, but don't be afraid to try frozen peas in the winter months. Get the recipe.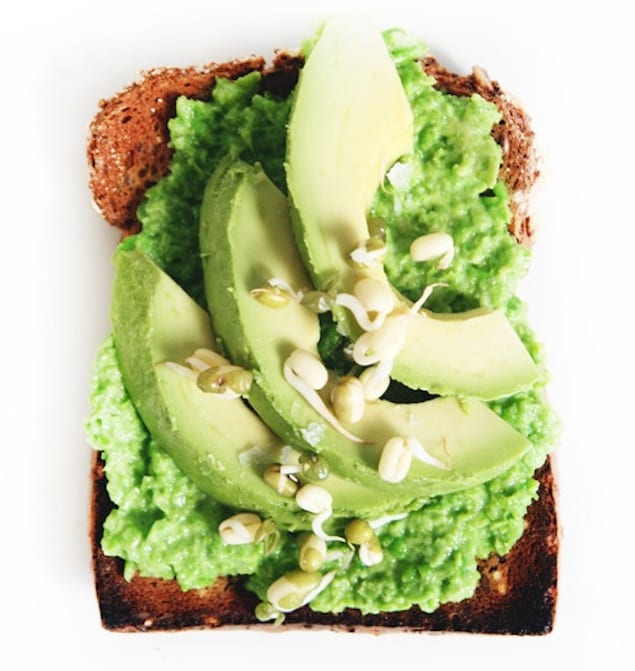 Cinnamon Apple Toast
Warm, toasty challah drizzled with honey and a dash of cinnamon is a heavenly snack or breakfast to wake up to. Add to that sliced apples and walnut and you will be a hardcore toast fan. Try throwing all the toppings on the bread and letting them warm for a few minutes in the oven. Get the recipe.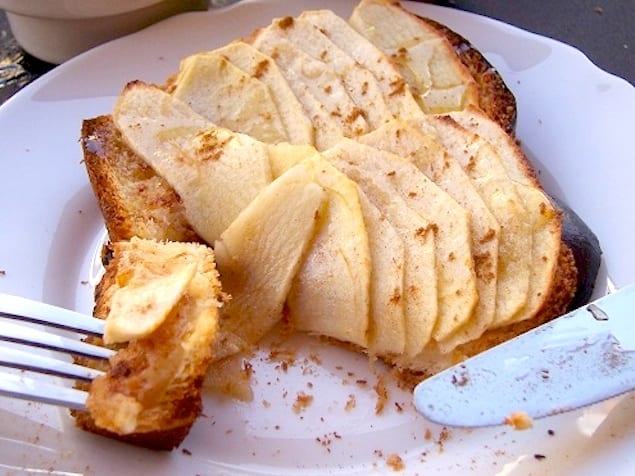 Japanese Style Beef Curry Toast
Vancouver based Wilson Mak serves up a great Japanese influenced toast that is sure to be a smash hit as an hors d'oeuvre or an appetizer. Made with mirin, sake, and soy sauce, this beef is so flavorful, just what toast was looking for. Get the recipe.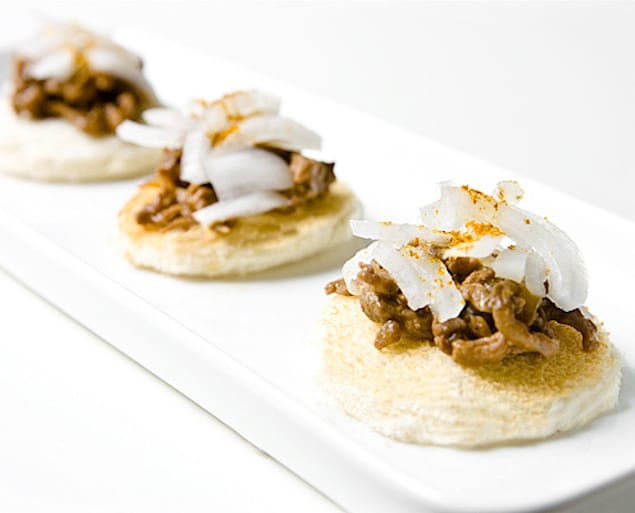 Avocado Toast with Crisped Prosciutto
It's hard to believe that something this simple can be so amazing, but if you like avocado, please please try this. It might just blow your mind. And if you're really into rich, comfort flavors, add a poached egg on top and let the yolk seep in. Get the recipe.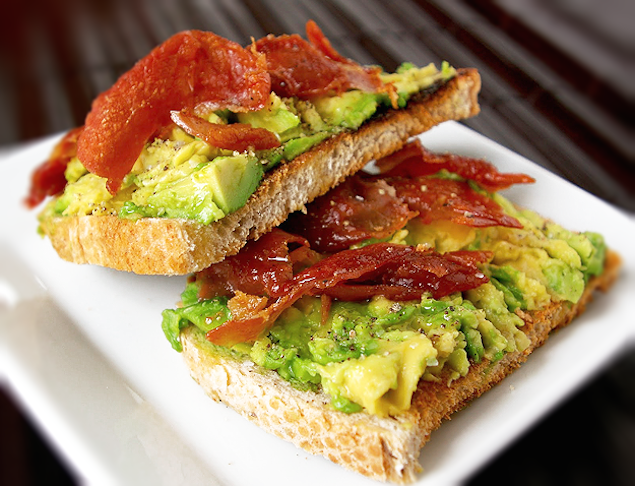 Baked Strawberry Toast
This will get any sleepyhead out of bed in the morning. Fresh strawberries, jam, and molasses makes these baked toasts undeniable. Get the recipe.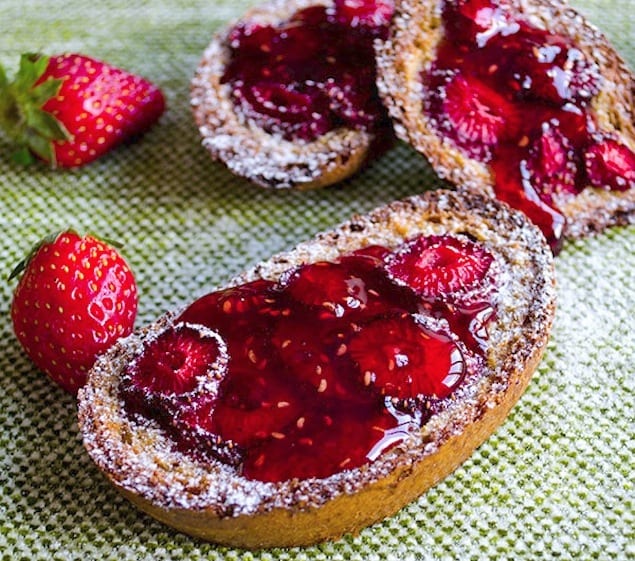 Shrimp Cocktail Toast
Tomatoes, mango, mint, and avocado team up with shrimp for a refreshing seafood toast. Serve along side a shrimp soup for a rich meal. Get the recipe.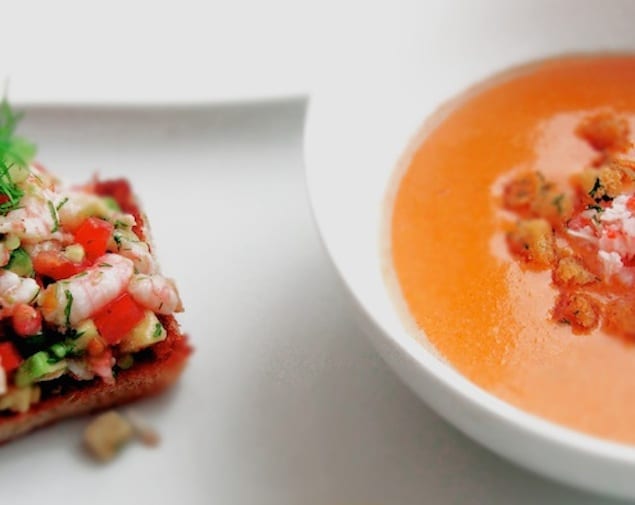 Marinated Mushrooms on Toast
Marinated porcini mushrooms in a escabeche of tomato, onion, olive oil, vinegar and spices, served on toast. This is toast gone to the classy tapa side. Get the recipe.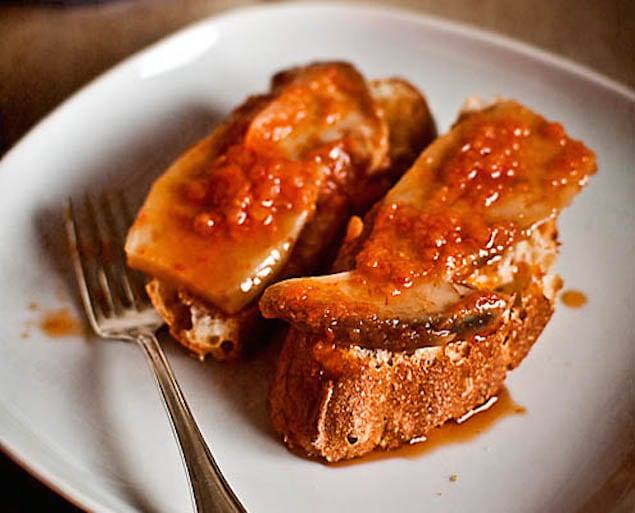 Red Chard and Oyster Mushroom Toast
Don't underestimate this toast, it is a great break from peanut butter and jelly. This toast has garlicky chards, oyster mushrooms, and parmesan, the perfect lunch. Get the recipe.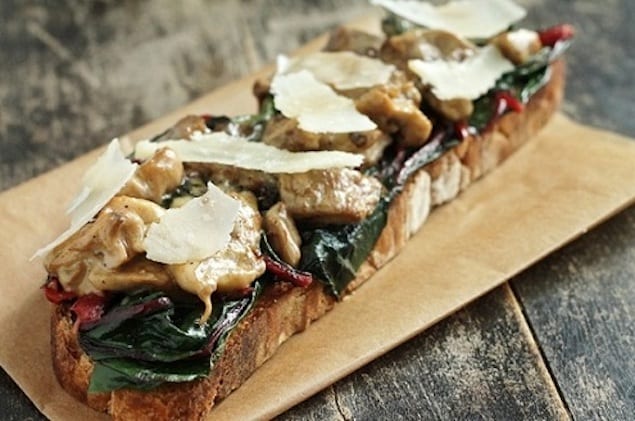 Cheesy Squash Toast
This toast is just a guideline for how you can add an autumnal twist to a sandwich with chunks of sweet squash and cheeses of your choice. Bring in some acid and flavor with a dash of balsamic and fresh sage. Get the recipe.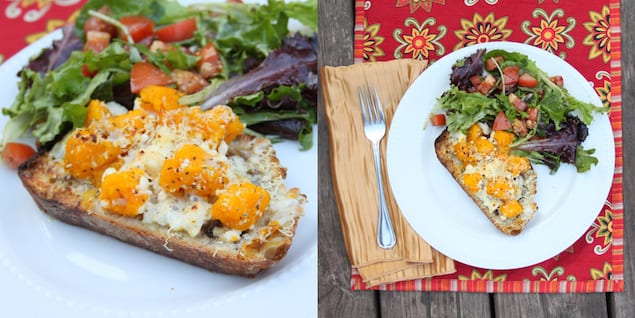 Salmon Escabeche
Salmon cooked in wine, olive oil, vinegar and pimentón, served on toast as a tapa – Berasategui style. Add greens and sliced tomato and you have a stellar open-faced sandwich in your hands. Get the recipe.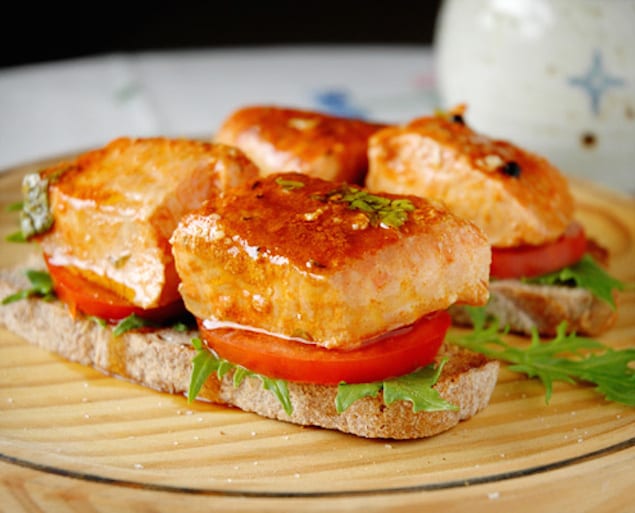 Ramp Toast with Pine Nuts, Raisins, and Ricotta
What's for dinner? No need to scratch your head. Go vegetarian with this awesome recipe. Sweet and savory with cheese makes for a delicious and easily executed meal. Get the recipe.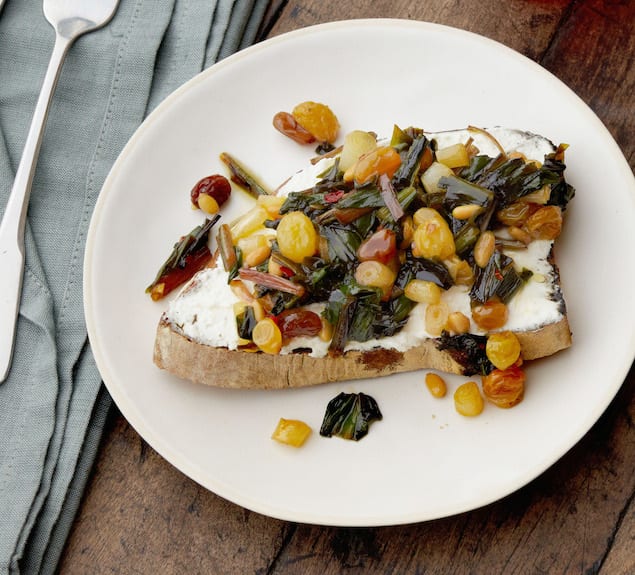 Mango and Goat Cheese Toast
Try adding spicy arugula or basil to this toast to contrast delightfully, ripe mango. And for a warm weather twist, grill the fruit and bread before assembly. Get the recipe.